Software PAD url
MSSQL to MySQL database converter

MSSQL to MySQL database converter software converts database records of MSSQL to MySQL database server. Software allows to converts single database table or entire database table's records depending on user's choice from MSSQL to MySQL server. You can easily establish the connection with MS SQL Server and MySQL Server using Windows authentication or SQL server authentication to convert database records.

DRPU Database Converter - MS SQL to MySQL Software works with all versions of MS SQL server and MySQL server. Software has option to select schemas automatically or manually.
Characteristics of software:
Convert entire or selected MS SQL database table(s).
Connect MS SQL and MYSQL server locally or remotely.
Support all MSSQL data types and attributes.
Software easily converts views, indexes with all necessary attributes, stored procedures, queries and foreign keys etc.
Perform database conversion easily and accurately.
Software works with all major versions of MSSQL database server.
Provide full install/uninstall supports.
Software Working Procedure: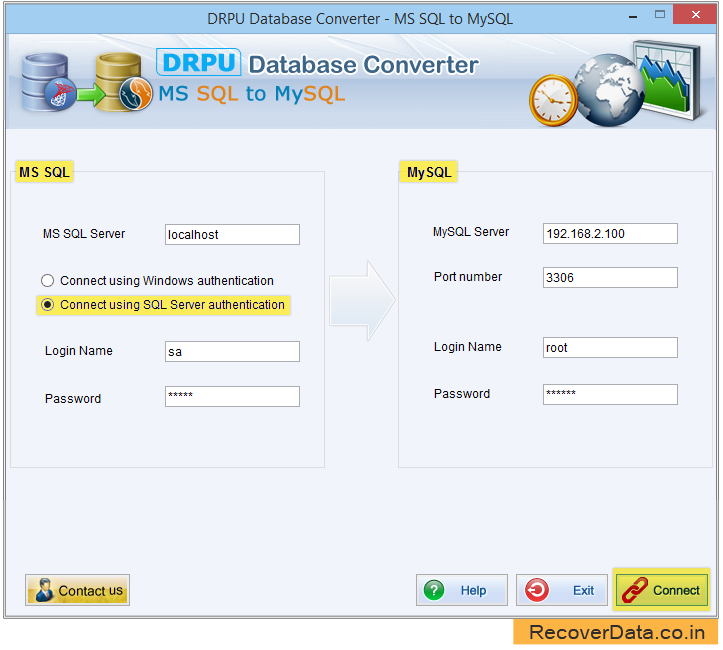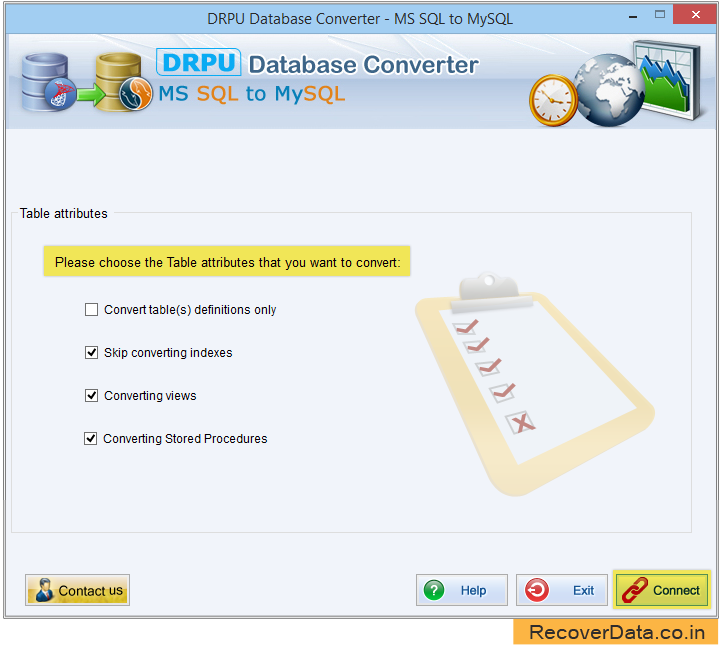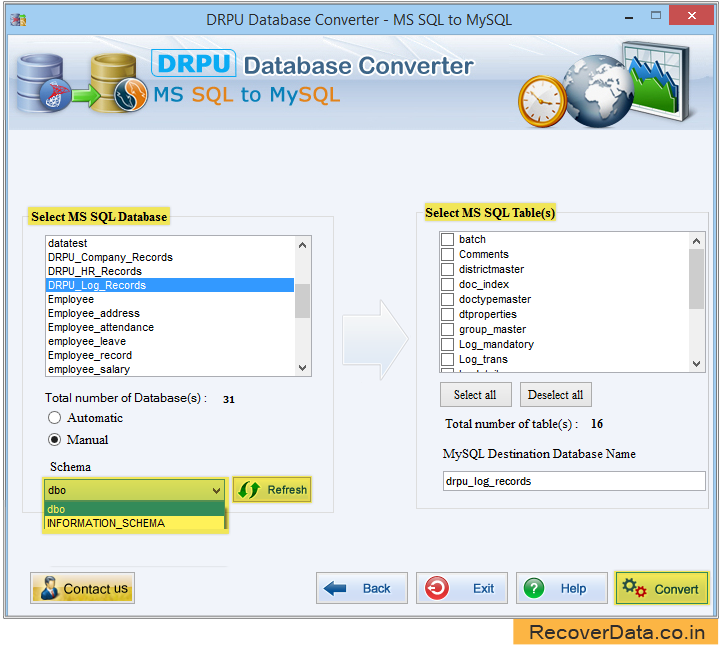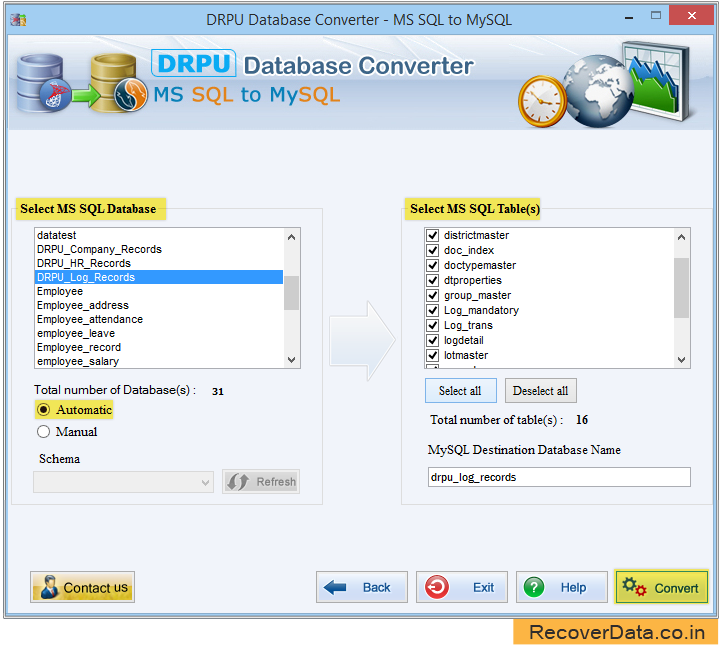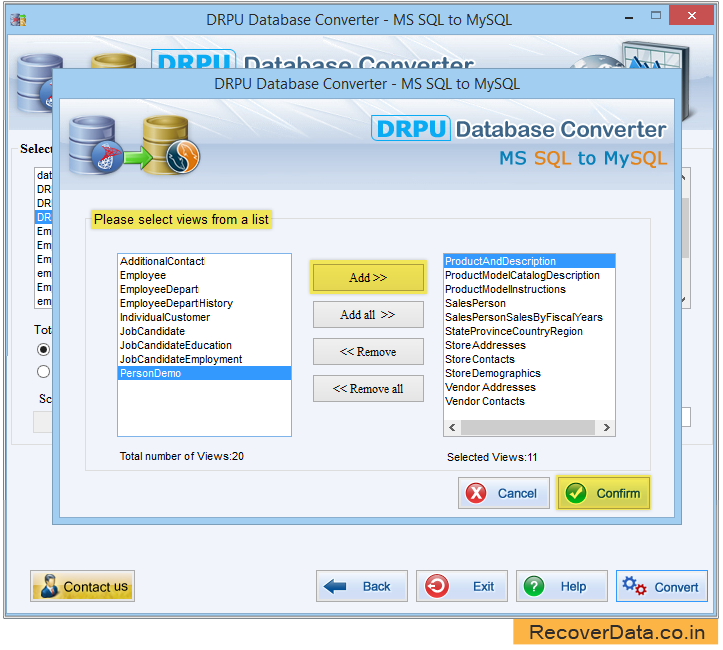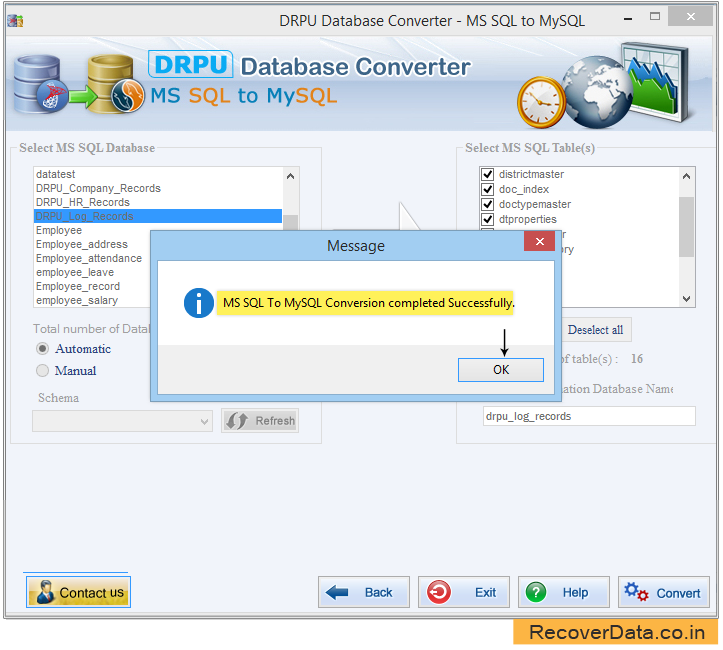 Product Delivery
After placing Order, You will be able to download the product immediately. You will receive e-mail, having Activation Key immediately after placing order. Please click 'Delivery of Product' for details.
Products purchased that are downloadable are NOT refundable. Please read our Terms and Conditions before purchasing the software. You MUST agree our Terms and Conditions before placing the order.
We record all IP Addresses (even if you're using IP mask) for all transactions, investigate and prosecute all credit card frauds to the fullest extent of the International law.